Life Insurance
Providing for your family, no matter what
As emotionally painful as your death would be to your family, the financial burdens could prove to be devastating. From the initial funeral expense to your children's college education, next month's mortgage payment to health insurance, not to mention daily living expenses, utilities and so much more: who takes care of it all when you're no longer there?
Life insurance could be the most impactful gift you'll ever give your family. You can ensure your family lives the life you envision for them, even if you're not here. Life insurance is still one of the best bargains in insurance, and Athens Insurance Services can help you determine what it's going to take to provide for your family and make sure they don't suffer any financial hardship should you die.
Don't gamble with their future
Answering a questionnaire on the Internet is no way to protect your family's future should the unthinkable happen. You want the best rates…and you want coverage from a reputable company with the financial security necessary to ensure they'll be there should your family need them. The professionals at Athens Insurance Services will help you decide on the type of coverage you need to keep your family's future secure.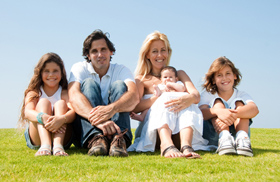 Options Include:
Disability income protection
Life Insurance

Whole Life
Universal Life
Term Life