Automobile Insurance
…for all those mobile 'oh-oh' moments.
Personal service means dealing with an individual whose hand you can actually shake. Anything else is a poor substitute. An inexperienced telemarketer who you'll never meet isn't providing personal service. You know it and they know it.
Making it personal since 1926
If you're buying your auto insurance from someone at the other end of an 800 number, you're probably paying too much and getting too little. Too little coverage, too little personal attention and too few choices make for trouble in the vent of a loss. A personal independent agent knows your risks, offers competitive options and makes sure you and your family is protected against the risks you face on the road and in the driveway.
Remember: choices save you money!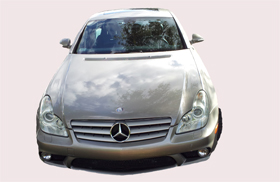 When you suffer a loss and discover you're not adequately covered, you suddenly realize that you didn't really save any money at all. Dollar for dollar, you can't find a better value in auto insurance that Athens Insurance Services. We shop multiple providers so you get the best possible coverage at the best possible price. Being told your auto coverage isn't enough to pay off a huge liability claim is a terrible way to find out you chose the wrong insurance company.
Call or request a quote right now for affordable coverage for:
Auto
Motorcycle
Boats
RV's

ATV's / Off-road vehicles
Trailers
Classic Cars